Business / Corporate Tax Preparation
At
Tax For Jax
we keep up with changes in the
tax laws
and are always looking for new ways to help our
business clients
keep more money in their hands, instead of sending it to the
IRS
. We have the skills to prepare your taxes in compliance with all
Federal tax laws
. We offer prompt and efficient
tax preparation
.
Schedule an appointment today
Estimated Tax Planning
Our
tax planning service
will assist in accurately estimating your
tax liability
. Plan your taxes ahead to avoid penalties and
financial
hardship. If you fail to
plan
, you are
planning
to fail. By paying accurate
estimated taxes
you can
save
in the long run.
Schedule an appointment today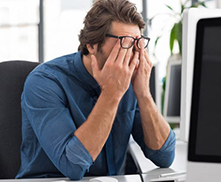 Monthly / Quarterly / Annually
Trust
Tax For Jax
on a monthly, quarterly, or annual basis to:
Organize your receipts, Enter financial data, and Generate thorough reports. We strive to make your documents easy to understamd so you are always up to date on your finances.
Schedule an appointment today